"Don't tell me how educated you are, tell me how much you traveled." - Mohamed
Yes, we have a YouTube Channel (because, who doesn't, right?). And yes, we do try to create as much video content as we can, in those few, stray moments when we're not creating content for someone else, writing books, uploading blogs and, occasionally, sleeping.​​​​
​​​​​​​
A fun look at the 2022 Holiday season at Orlando's ICON Park, including Santa!
Our first look at the amazing new Star Wars Galactic Starcruiser at Walt Disney World
A full preview of the family-friendly new Peppa Pig theme park next door to Legoland Florida
Simon braves the new Orlando FreeFall ride at ICON Park - the tallest of its kind!
Starting a 3-part look at Walt Disney World's 18-month 50th anniversary event
Taking a look at the iconic Epcot Candlelight Processional show in 2018
Part 2 of our full preview of Walt Disney World's 50th anniversary celebration
Our special preview of the dazzling new Terminal C at Orlando International Airport
The final part of our extensive video look at the 50th Anniversary: the Beacons of Magic
As we like to say, it is all unscripted and unexpurgated, but we have fun with it and, while no-one will ever confuse us with David Attenborough, we do like to think it is illuminating and enjoyable, and provides a good 'preview' of things here in Florida.​​​​​​
In addition to our own YouTube content, we have also provided video presentations for The Cruise Line, focusing on their ultra-luxe cruise style featuring companies like Silversea and Windstar Cruises. Here is a series we did on the gorgeous Silver Muse.

Silver Muse Pt 1 - The Ship
Silver Muse Pt 2 - The Dining Experience
Silver Muse Pt 3 - The Entertainment
And this was a three-part series highlighting our Mediterranean voyage aboard the beautiful Wind Surf, flagship of the distinctive Windstar Cruises, sailing from Civitavecchia to Nice and enjoying some truly blissful evenings.
Wind Surf Pt 1 - The Ship
Wind Surf Pt 2 - The Dining Options
Wind Surf Pt 3 - The Onboard Vibe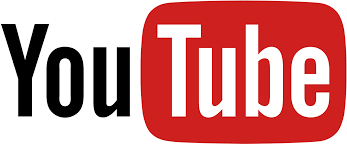 You can see more of our video work, and subscribe to our YouTube Channel, on this link. Our current videos focus is on Orlando, Florida and Cruising, but we will be expanding our reach in the coming months. We invite you to follow in our footsteps and enjoy these wonderful parts of the world.
​​​​​​​
"The journey, not the arrival, matters." – T.S. Eliot​​​​​​​​​​​​​​​​​​​​​